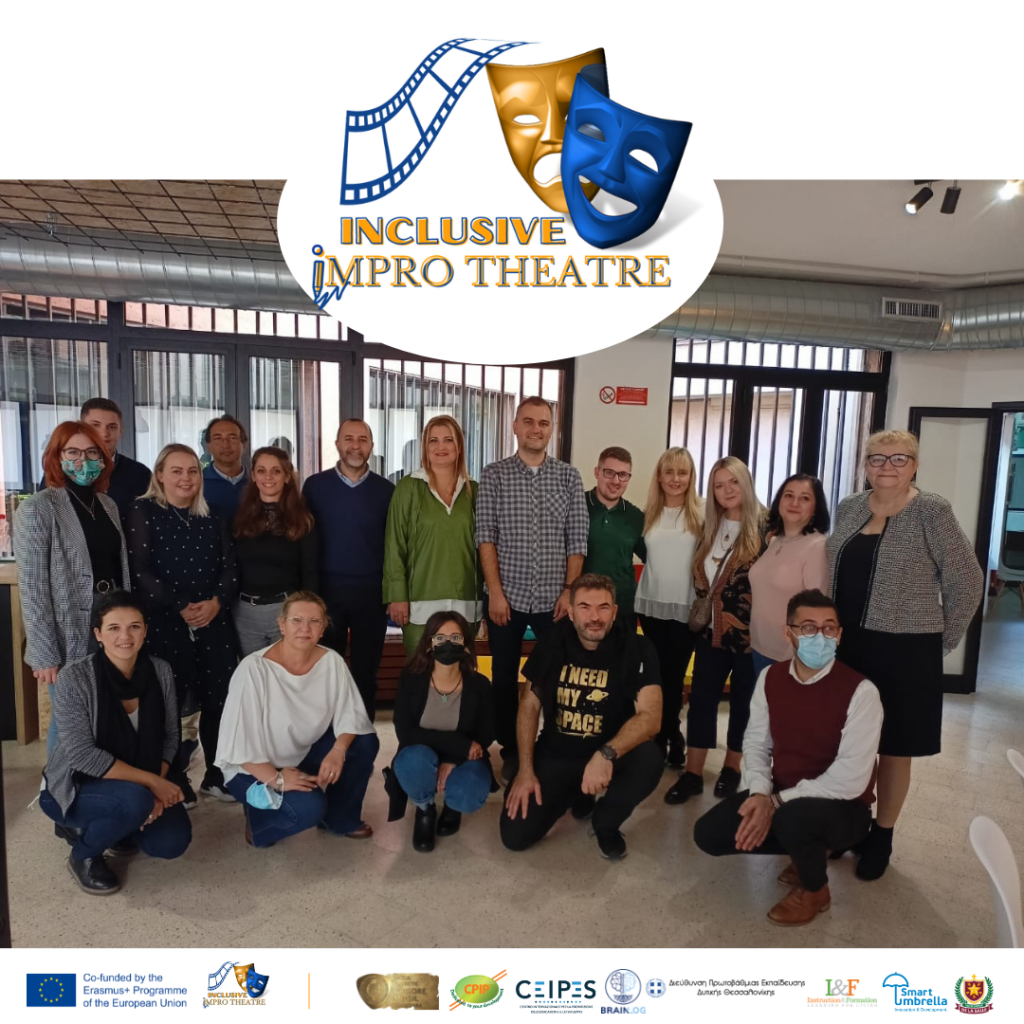 IMPRO team had the pleasure to meet physically with all IMPRO project partners for the first time in Palermo, Italy on the 18th and 19th of November.
The Project Management meeting was organized by our Italian partner – CEIPES– International Centre for the Promotion of Education and Development in Palermo, Italy, and all participants were warmly welcomed.
The consortium was glad for the opportunity to meet physically after all online project meetings.
During the first day of the meeting, the current achievements of the project were analyzed and evaluated by all project partners. Moreover, future activities were discussed and planned in relation to the three main products of the project:
Mapping of traditional values;
Improvisation for Creativity;
Structure of Impro stories.
The consortium is currently working on the development of the IMPRO Handbook, which will be focused on the following 12 stories:
The Little Prince by Antoine de Saint-Exupéry
The Emperor New Clothes by Hans Christian Andersen
Cinderella by Charles Perrault
The Musicians of Bremen by Jacob Grimm and Wilhelm Grimm
The Wizard of Oz by L. Frank Baum
Robin Hood by Walter Scott
Puss in Boots by Charles Perrault
The Gulliver Travels by Jonathan Swift
Matilda by Roald Dahl
Harry Potter by J.K Rolling
Wonder by Raquel Jamarillo Palacio
The Selfish Giant by Oscar Wilde
IMPRO Handbook will be an open guide with a main focus on the values from the 12 stories as a base for creativity in the cognitive, social, and emotional development of students in the face of complex and traumatic life situations.
During the second day of the first transnational meeting of the Erasmus Plus funded project "IMPRO- INCLUSIVE IMPRO THEATRE, the upcoming activities of each project partner and the IMPRO project implementation strategy and future project meetings were the main topics addressed.
The consortium is excited about the future development of the Erasmus Plus funded project "IMPRO- INCLUSIVE IMPRO THEATRE.